Nos universités partenaires
Nos universités partenaires
Nos universités partenaires
Nos universités partenaires
Nos universités partenaires
Nos universités partenaires
Nos universités partenaires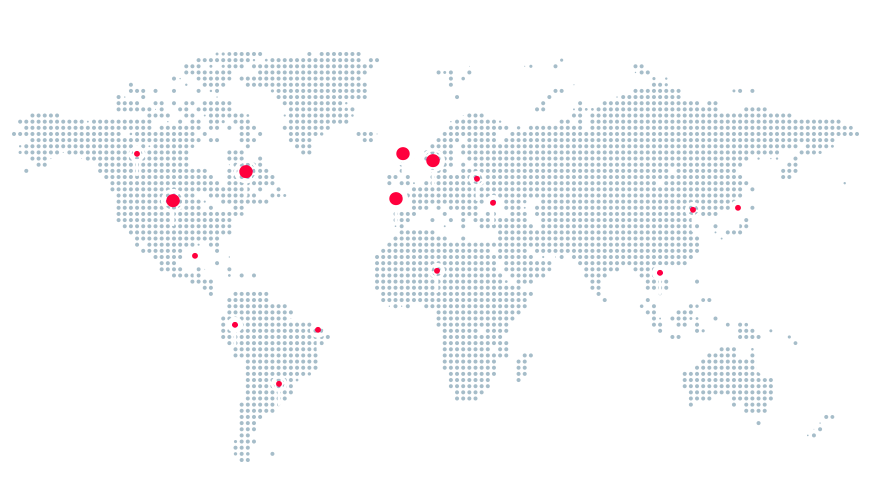 Cliquez sur le continent de votre choix pour découvrir nos universités partenaires
UCO is committed to creating a stimulating and multicultural learning environment for all its students. In a world that's undergoing in-depth mutations, openness to new ideas, new cultures and new mindsets is of the essence.
1

different nationalities represented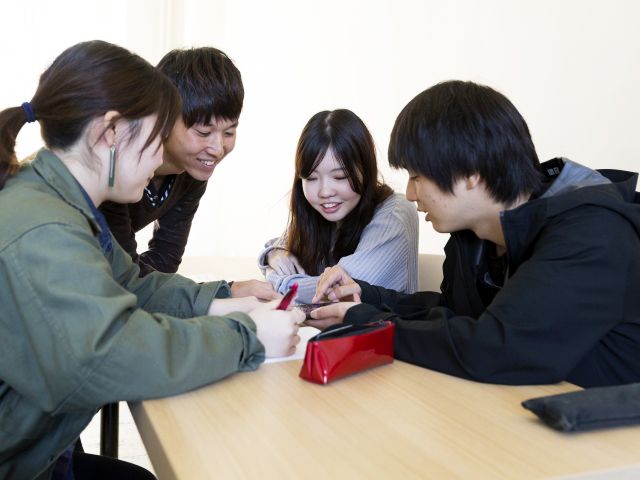 Come to UCO as a degree-seeking student
UCO enjoys an excellent reputation as a university offering high-quality work environment and top-notch student guidance. Over 1,800 foreign students study at UCO each year either to learn French in one of our tailored-made sessions, or as exchange students for a semester or a whole year, but also as degree-seeking students. UCO will make every effort to help you with accommodation and administrative procedures, while our teaching staff will see that you get the necessary academic support and guidance. Our number one priority is to make your stay with us a lifetime experience.
The exchange programmes
You can study at UCO within the framework exchanges programmes (like the Erasmus+ program) that allows foreign students to study for a semester or a full academic year in a foreign country.
 
Obtaining a French diploma
If you spend at least 1 academic year at UCO as a foreign student, you may complete a diploma at Bachelor's or Master's level provided you have the right prerequisites. If you stay 1 semester, you will gain the corresponding credits.
learn french at CIDEF
Created in 1947 in Angers, CIDEF is the Centre of French as a Foreign Language (FFL) of the Université Catholique de l'Ouest. CIDEF helps to learn French in France or to prepare for the DELF, DALF and CCI exams (chamber of commerce).
Why study in France?
France is a country steeped in culture and history that has lots to offer its visitors. Art, gastronomy, fashion, tourism and last but not least the language ranks among the many attractions that draw foreign students. French university programmes are organized within the framework of the Bologna process that encourages student mobility by providing for the mutual recognition of educational qualifications.
Choose the UCO campus that is right for you !
Gather as much information as you can on the different UCO campuses and what is specific to each of them. Their offer and resources may differ but what they have in common is their wish to help you achieve your goals.
They came to the UCO
Mariama TOURÉ, guinean student

MBA Gestion internationale et durable de l'entreprise -

"Angers is a middle-sized town where everything is nearby. It's calm and pleasant to live in. There is no stress or delinquency. This is a student town with a lot of parks like the Jardin des Plantes. It's great to rest and breathe there when you are a student. I love sport and there is much to do here in Angers!"

Daiki ISE, japanese student

MBA Gestion internationale et durable de l'entreprise -

"Life in Angers was wonderful. We had great moments together. The classes are very varied, the teachers are very nice: it's the ideal place to learn French. The BEC offers plenty of options to meet French people and the university events are very numerous. Personally, I played football with the university team and that was great!"

Emily HOEPPNER, american student

MBA Gestion internationale et durable de l'entreprise -

"Angers. At one point it was a foreign city, but now I feel as if I am at home. I have a French house with a French family and I also have friends that come from all over the world. It gave me the opportunity to not only learn the French language and culture, but also to discover many other cultures."
PROJET 2